A Mayan Vampire Priest, along with two Vampire Maidens have just completed a sacrifice to their dark and twisted gods. He holds a still beating heart above his head, triumphantly.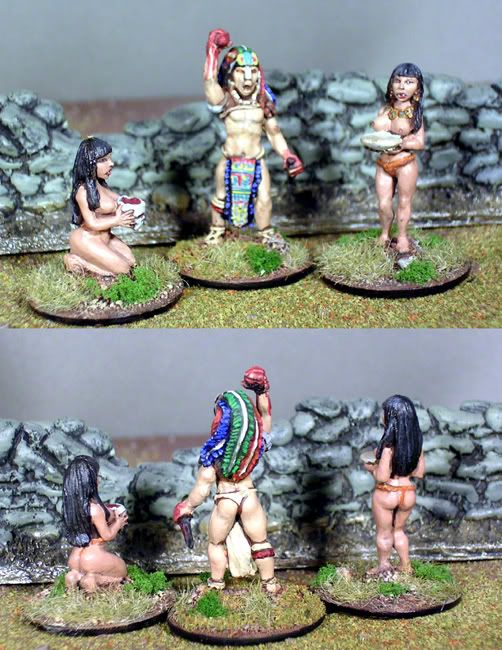 Having heard of these dark rituals and evil creatures, the Vatican dispatched one of its most unlikely monster hunters; Brother Ernesto.
---
These are figure from Pontoonier Miniatures, sold at
Newline Designs
. I painted up a bunch of these for Two Hour Wargames to use for an upcoming rule set. Even though I posted them on a couple of forums, I'll have to get photos posted here.
Hmmm, I need to hit the Juan Deogo with some dull coat, as I missed the folds in his frock.